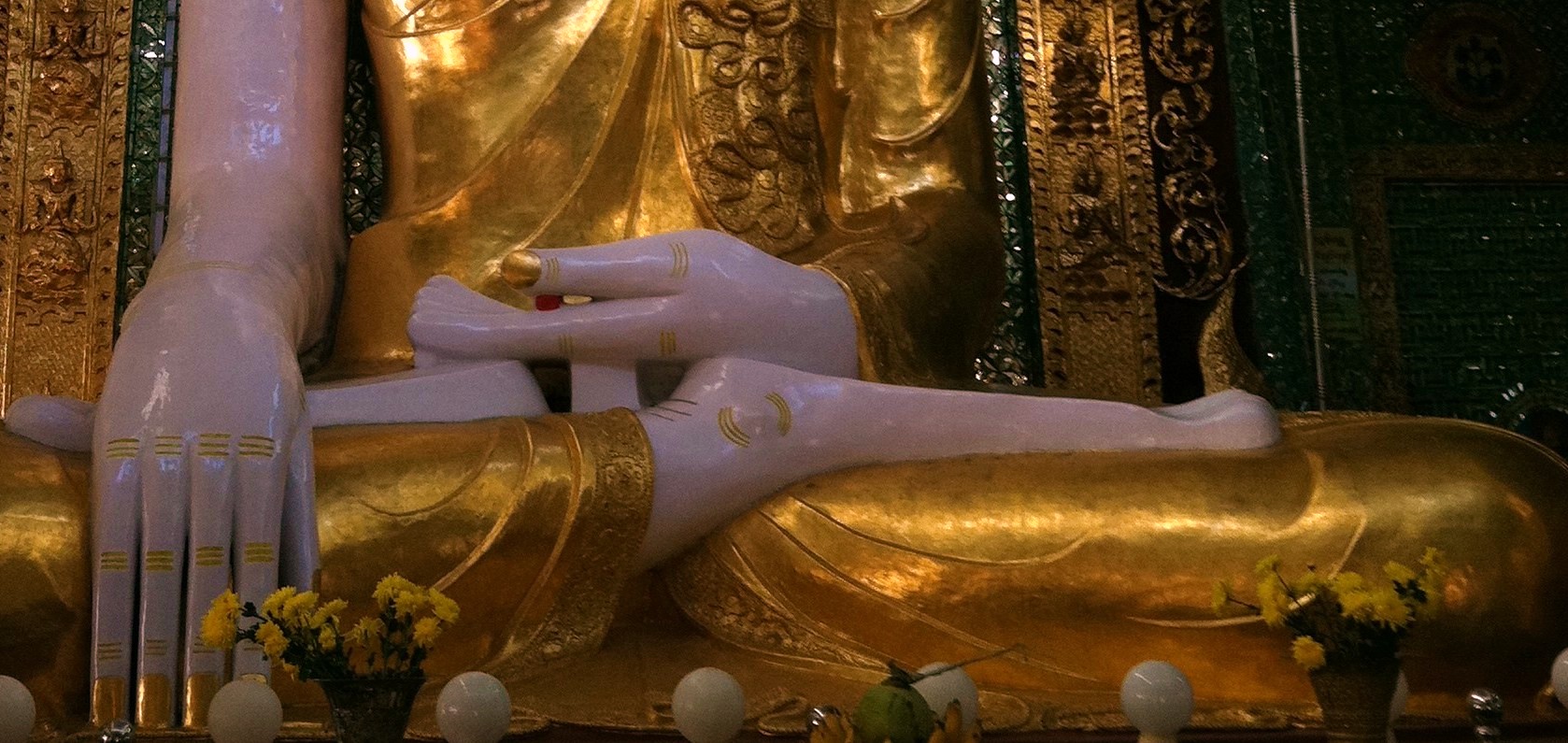 WISDOM OF MINDFULNESS
UPCOMING WORLD DHARMA TRAINING RETREATS
IN THE PLANNING STAGES FOR 2017, 2018, 2019 & BEYOND
with ALAN CLEMENTS & SPECIAL GUESTS

RETREAT DATES TBA LATER THIS YEAR
LOCATIONS INCLUDE

NEW MEXICO, MAUI, HAWAII, BALI,
PORTUGAL, COSTA RICA, NEW ZEALAND

PLEASE JOIN US – FILL OUT OUR ONLINE APPLICATION
TO RESERVE SPACE IN THE RETREAT OF YOUR CHOICE
World Dharma is the Universal Practice of Shared Freedom, Environmental Sanity and Global Human Rights

The Integration of Mindfulness Training with Insight Meditation, Yoga,
Buddhist Psychology, Activism, and the Liberating Art of Being, Human
The retreat experience is grounded in the practices of mindfulness meditation from the lineage of Alan Clements' Buddhist teachers – Burma's Mahasi Sayadaw and Sayadaw U Pandita – and a trans-traditional World Dharma elevating freedom, dignity, and universal rights.

---
In order to co-create a unique, intimate and deeply personal retreat
experience, participation will be capped after the first 25 registrations.
Proposed World Dharma Training Retreats in the following locations.
New Mexico, Maui, HI, Bali, New Zealand, Costa Rica and Portugal.
If you wish to reserve space in one of the above mentioned retreats,
please read the WORLD DHARMA TRAINING OVERVIEW and
if inspired please FILL OUT OUR OUR ONLINE APPLICATION.
If you would like to volunteer your services to assist us produce the
retreat in any of the above mentioned locations, please let us know.
In addition, if you know of a great retreat venue in any one of these
locations please send us a link and your involvement with the space.
On the other hand, if you would like to discus your participation in
the retreat before reserving space, email us from the Contact Page
of this website for a complimentary skype conversation with Alan.
Include your skype details and a good day (s)/ time (s) to speak.
We'll confirm the appointment or offer another day/ time ASAP.
Please note: within the fees paid to attend any of Alan's retreats
there is not a fee included for him to lead the training. He offers
his time freely, on dana – a Buddhist Pali word that means "the
practice of unconditional giving." If you wish to offer dana to
Alan's non-profit foundation, either before the retreat and or after,
it would be greatly appreciated. You can make your contribution
by Paypal, bank or credit card from the WorldDharma link below.
Once on the Support Page scroll to 1-time contribution.
http://www.worlddharma.com/support
Thank you. With a deep bow of gratitude.
Invite friends from our facebook event's page for the retreat.
Mindfulness, Meditation and Dharma Intelligence by Alan Clements
Inquiries: Contact Page


Praise for ALAN CLEMENTS & A FUTURE TO BELIEVE IN
"This culture is killing the planet. If we are to have any future at all, we must unlearn everything this culture has taught us and begin to listen to the planet, to listen to life — the core intelligence of nature and the human heart. This book not only helps us with that unlearning process — the greatest challenge humankind has every faced — it provides the essential wisdom, the spiritual intelligence, to open ourselves to finally start to hear."Derrick Jensen, Author of Endgame and Deep Green Resistance
"This book is the music of wisdom, a dance with the finest places of the human heart. It is also like a walk with your favorite friends, mentors and teachers as they point out the beauties of the journey. You will want to keep this timeless treasure within reach, so you can open it to any page, and let a paragraph or a line ignite you again to the truth of your own being."Joanna Macy, Author of World as Lover, World As Self and Pass it On: Five Stories that Can Change the World
"For 10,000 years, the mantra of our material civilization has been Compete and Consume, but the inspiration for the new paradigm is to Cooperate and Conserve. Alan Clements' elegant, humane Reflections teach us how to cooperate in order to cherish and preserve that good and beautiful and raptured thing we call freedom. Achieving that is the key to building a future that loves and protects the biosphere within which we interdepend. This is a wonderful collection of wise and glittering things that will travel everywhere from hand to hand, and heart to heart."Gregory David Roberts, Author of Shantaram
"At a time when the contemporary spiritual landscape has become dangerously gentrified and domesticated, Alan Clements restores us to our senses — wild and elemental. He summons the voices of those who, along side him, have not traded their souls for the market-driven need to be tame or acceptable, and points us to the wilderness of true, engaged, fiercely authentic awakening. This is why we are alive — to set freedom free, in ourselves and for others, in every aspect of our lives from the most mundane daily task, to the most profound political act."Kelly Wendorf, Author and editor Stories of Belonging
"A Future To Believe In provides us with a standing wave of insight, a perpetually central pivot pertaining eminently to private and political spheres, inextricable, afterall. This book should be made mandatory world-wide for all heads of state."Lissa Wolsak, Author of In Defense of Being, Squeezed Light and Pen Chants