News & Schedule of Events for World Dharma and Alan Clements
---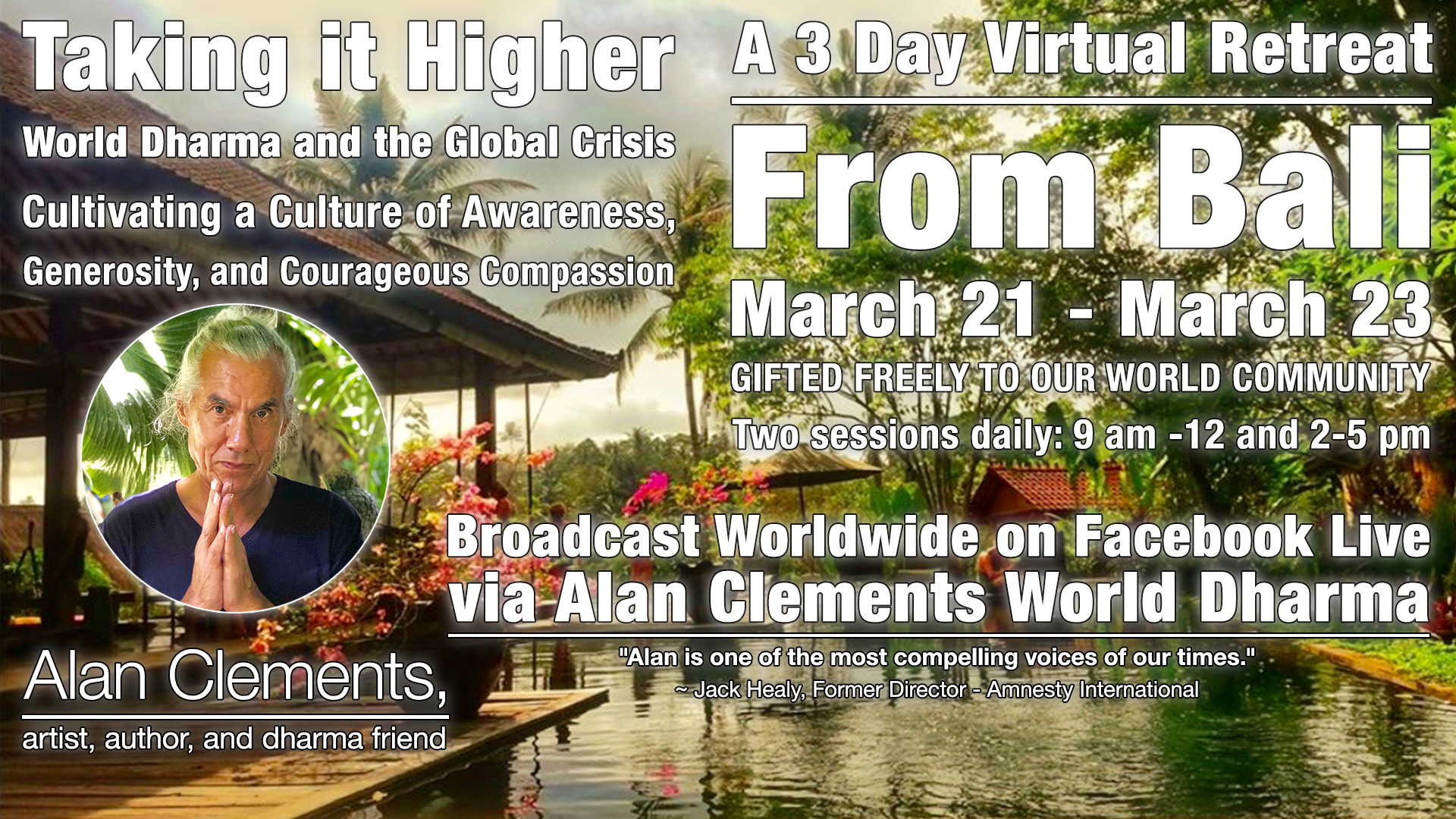 Three Day World Dharma, Mindful Intelligence and Meditation Retreat
Saturday, March 21, Sunday March 22 & Monday March 23.
Taking It Higher
A Sacred Journey
World Dharma and the Global Crisis
Cultivating a Culture of Awareness, Generosity
and Courageous Compassion
Two group sessions daily:
Morning Session: 1) 9:00 am to 12:00 pm
Afternoon Session: 2) 2:00 pm to 5:00 pm
The retreat is Gifted freely to our Bali Community.
Voluntary contributions would be greatly appreciated.
As a virtual retreat it will broadcast worldwide on facebook live.
With such a small group occupying such a large open air veranda
we will practice wise spaciousness and mindful hygiene.
Only the most earnest, humble and committed, please apply.
If interested, fill out the online registration, here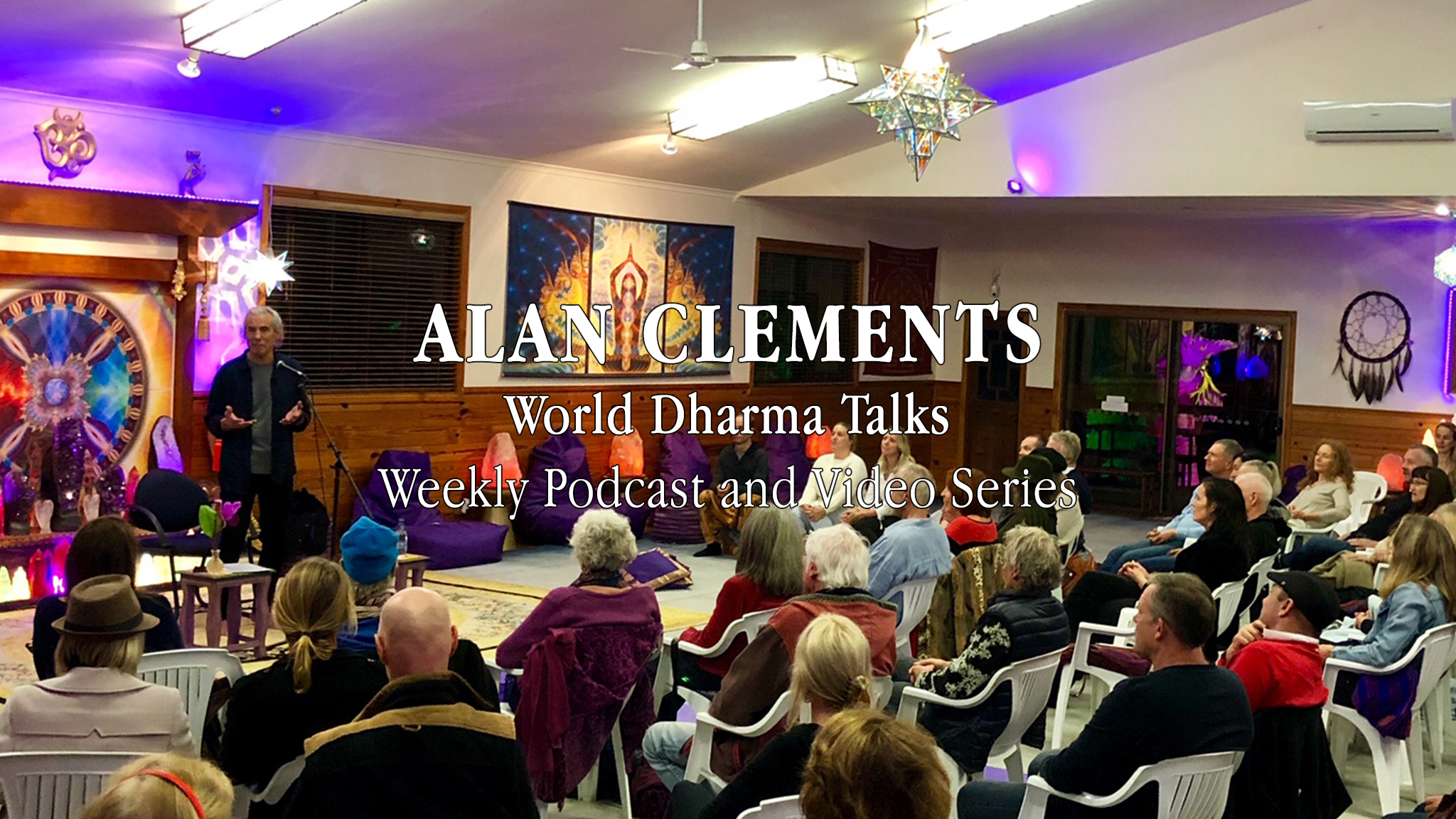 Coming very soon.
Subscribe to the new video series, here
ONGOING
A 9 WEEK WORLD DHARMA ECOURSE
Includes three personal skype sessions with Alan Clements. Merging World Dharma with the Wisdom of Mindfulness and the Liberating Art of Being True and Human.
Details and online retreat registration…