World Dharma Productions
Burma Project International
---
Founded in 1990, the Burma Project is a non-profit organization supporting Aung San Suu Kyi and Burma's emergent democracy through books, films and media. Please read about our current project (below), a book and film, And if moved, every contribution is greatly appreciated and can be made on our
Support page
by pay pal or credit card.
---
---
---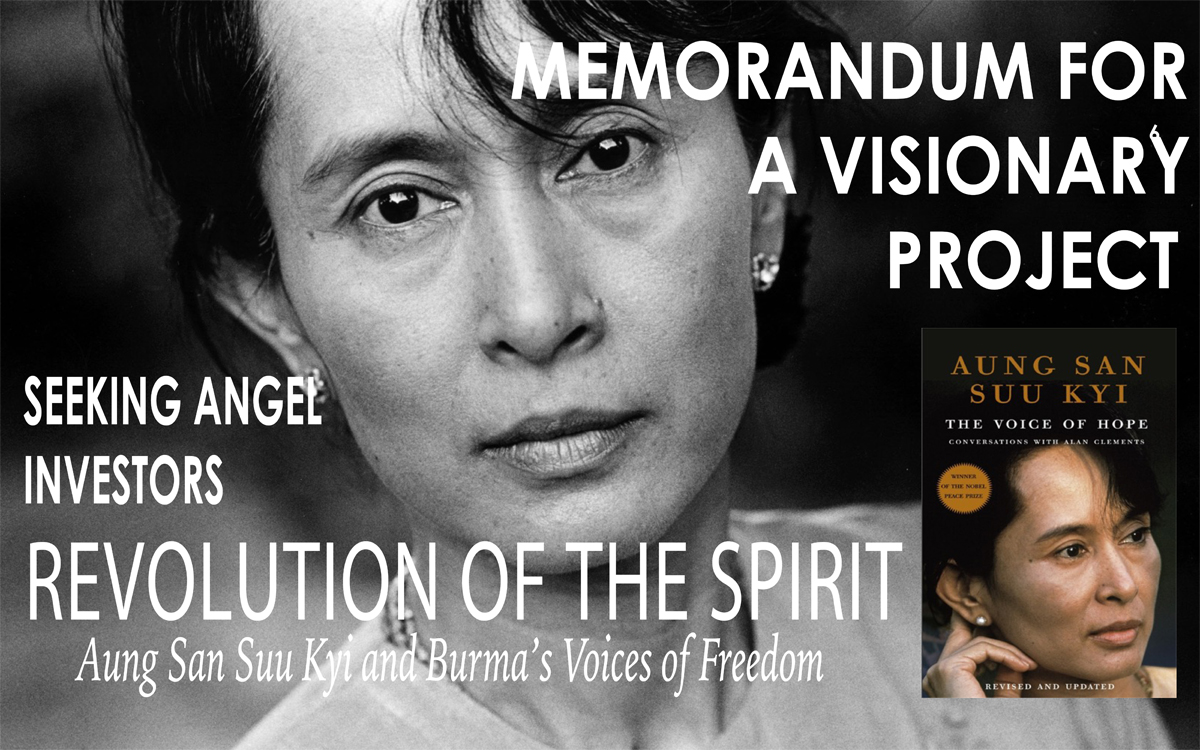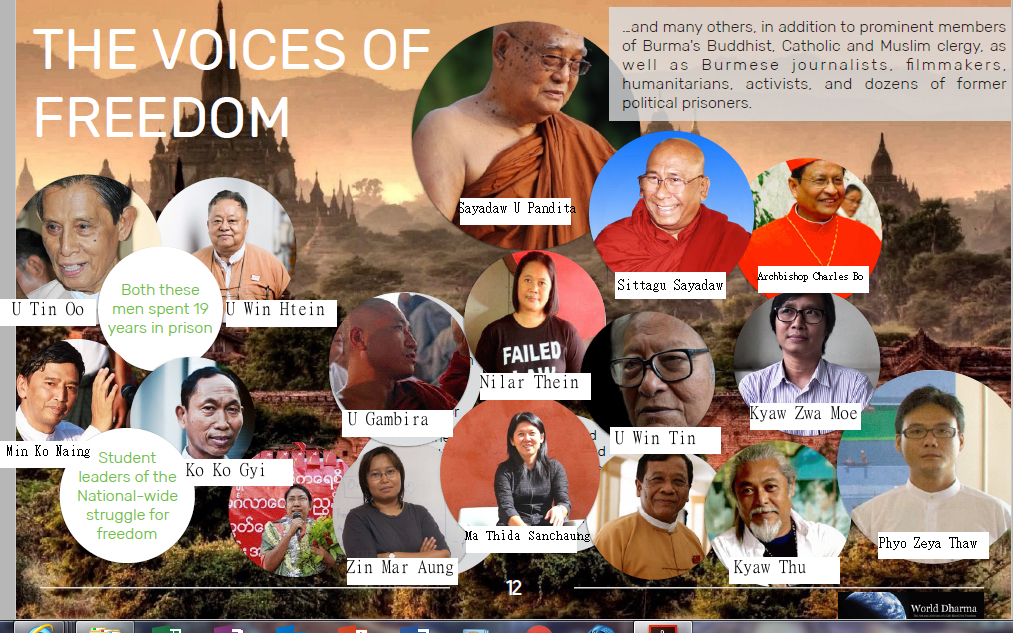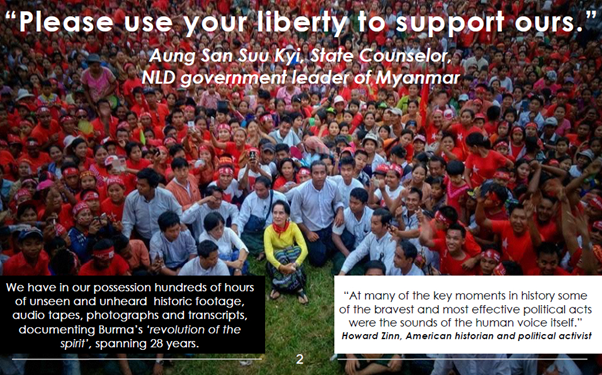 Aung San Suu Kyi: Burma's Voices of Freedom
Update from Burma – Alan Clements
"The Voice of Hope" Burma's Aung San Suu Kyi
Thank you for supporting our efforts for a "Free Burma."
And please use any of our materials to circulate freely.
Contributions through Pay Pal, credit card or by check.
To make a contribution please visit our Support Page.
Your generosity is greatly appreciated. Thank you.
Please use your liberty to promote ours.Aung San Suu Kyi
Burma related Radio Interviews:
01 KPFA FLashpoints (23 min) MAY-12-08 Intervention in Burma
02 Australian Radio – (21 min) Burmas Generals and Monks
03 KGNU Boulder (30 min) Interview with Alan Clements
04 Radio Free Santa Cruz (60 min) Burmas Revolution
05 San Francisco KPFA – (30 min) Panel on Crisis in Burma
Please see our Books/Store page for a complete catalog ofAlan Clements' Books, DVDs, CDs & digital media about Burma.