Burma, Myanmar – A Nine Day Tour Feb 11 – 20, 2020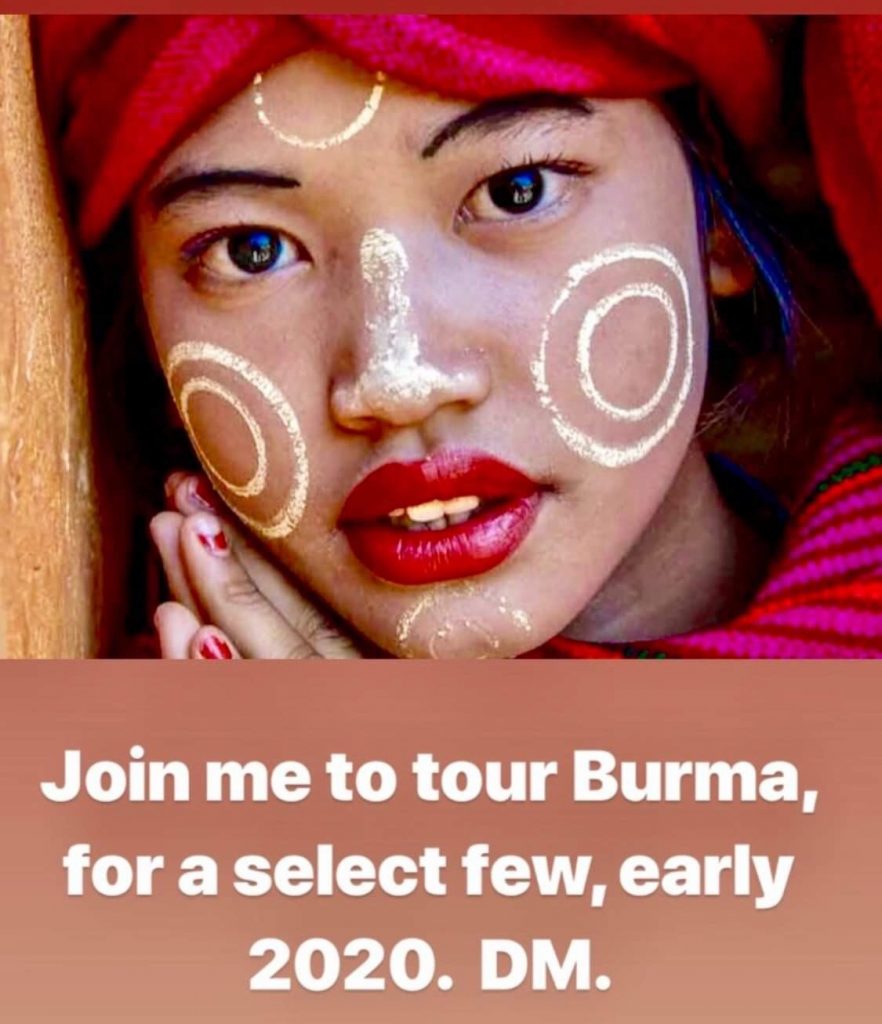 Take a journey into the ❤️ of Burma. This may be my last trip for some years. A "select few," is not because of me, but a journey such as this will be challenging and confronting, emotionally and spiritually, as Burma is a land of extremes, with intense poverty, staggering wealth, decades of civil wars, breathtaking expressions of love and generosity, sacred monastic silence and rivers of tears as the country celebrates the first rays of freedom, while undergoing the convulsive transition from five decades of dictatorship to the planet's most new born democracy. We'll visit everything a tourist rarely will ever see and meet the people with open-hardheartedness and humility.
Let me know if you are interested and we can explore possibilities. We will have trusted guides (my friends) and I have also lived off and on in Burma for 40 years and speak some of the language. I've always wanted to show others the real Burma (as I have come to know it) – and introduce them to the people – many of my close friends – and see the things they are doing that makes Burma perhaps the most sacred and compelling place on our planet (to me that is). And most of all, give back to the people. Help them as much as possible build their country.
Email only if seriously interested and why you are interested and the likelihood of your participation and you agree to the conditions and are accepted, click here.
photo: Win Kyaw Zan