This is the official website for
Alan Clements
World Dharma and the Buddha Sasana Foundation
Thank you for allowing me to create my art, work and World Dharma
Every amount you pledge, from $1 a month, allows my work to thrive.
Alan Clements & World Dharma
A 5-day non-residential Training
JANUARY 16-20, 2019 Wednesday – Sunday
The Freedom Training:
Learning to Choose Your State of Mind
A World Dharma
Mindful Intelligence Immersion
At The Temple Byron, Byron Bay, Australia.
No one refused for financial reasons.
Further details on schedule page…
Or expression of interest & registration..
---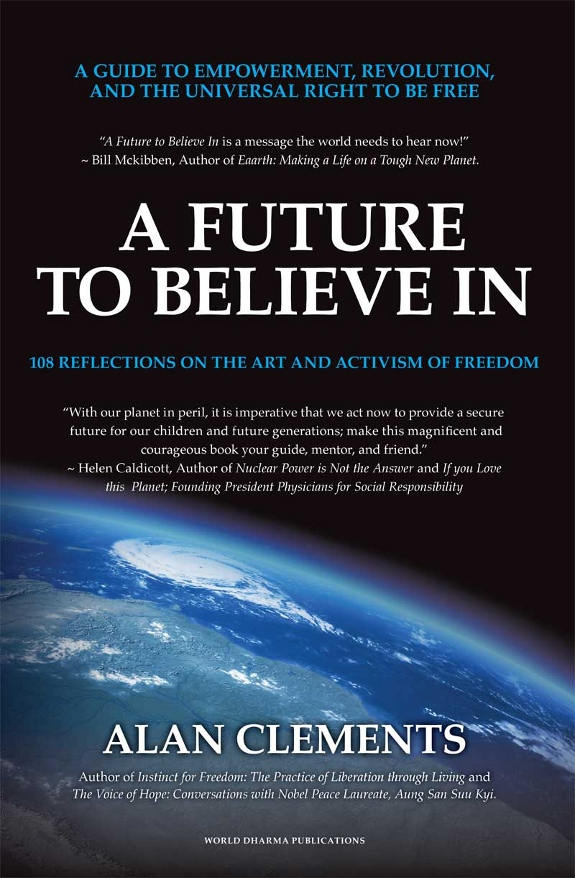 ---
A Future
to Believe In
After four years in creation, the founder of World Dharma, Alan Clements, a former Buddhist monk, human rights activist, and performing artist, presents a visionary new book – a 268 page treasury of insights, both personal and planetary. More about the book..