This is the official website for
Alan Clements
World Dharma and the Buddha Sasana Foundation
Click on the Patreon icon — pledging takes only a minute.
Every amount, from $1 a month, allows my work to thrive.
Thank you for supporting my art, life, and World Dharma.
THREE NIGHTS starts at 7:30 PM – 9:00 PM
WED, THURS & FRI JAN 9, 10, & 11


TICKETS ON SALE NOW  

"The most spiritually astute humorist in America today." Maui News
---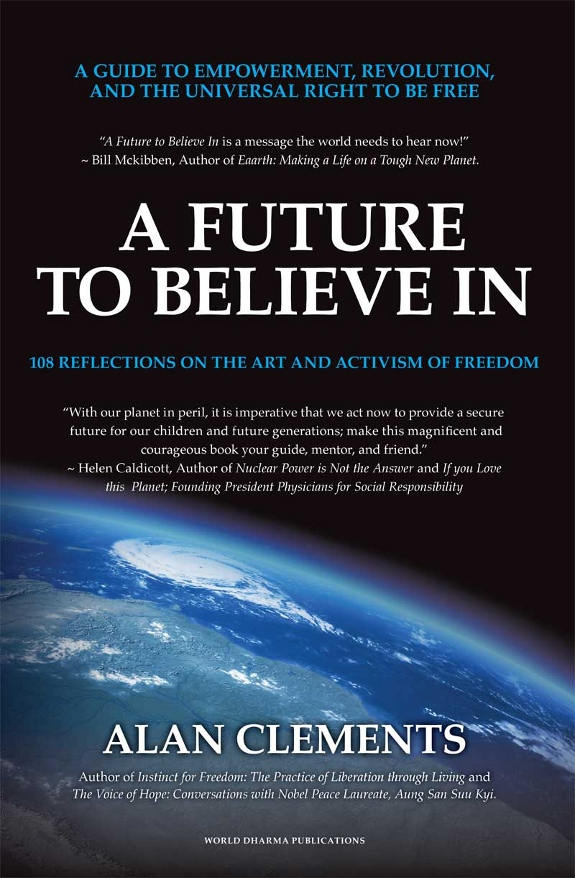 ---
A Future
to Believe In
After four years in creation, the founder of World Dharma, Alan Clements, a former Buddhist monk, human rights activist, and performing artist, presents a visionary new book – a 268 page treasury of insights, both personal and planetary. More about the book..