Click on the Patreon icon — pledging takes only a minute.
Every amount, from $1 a month, allows my work to thrive.
Thank you for supporting my art, life, and World Dharma.
Announcing the Worldwide Release 
Available on Amazon and B&N for Pre-Order Now
Foreword by

H

.

H

. 14th Dalai

Lama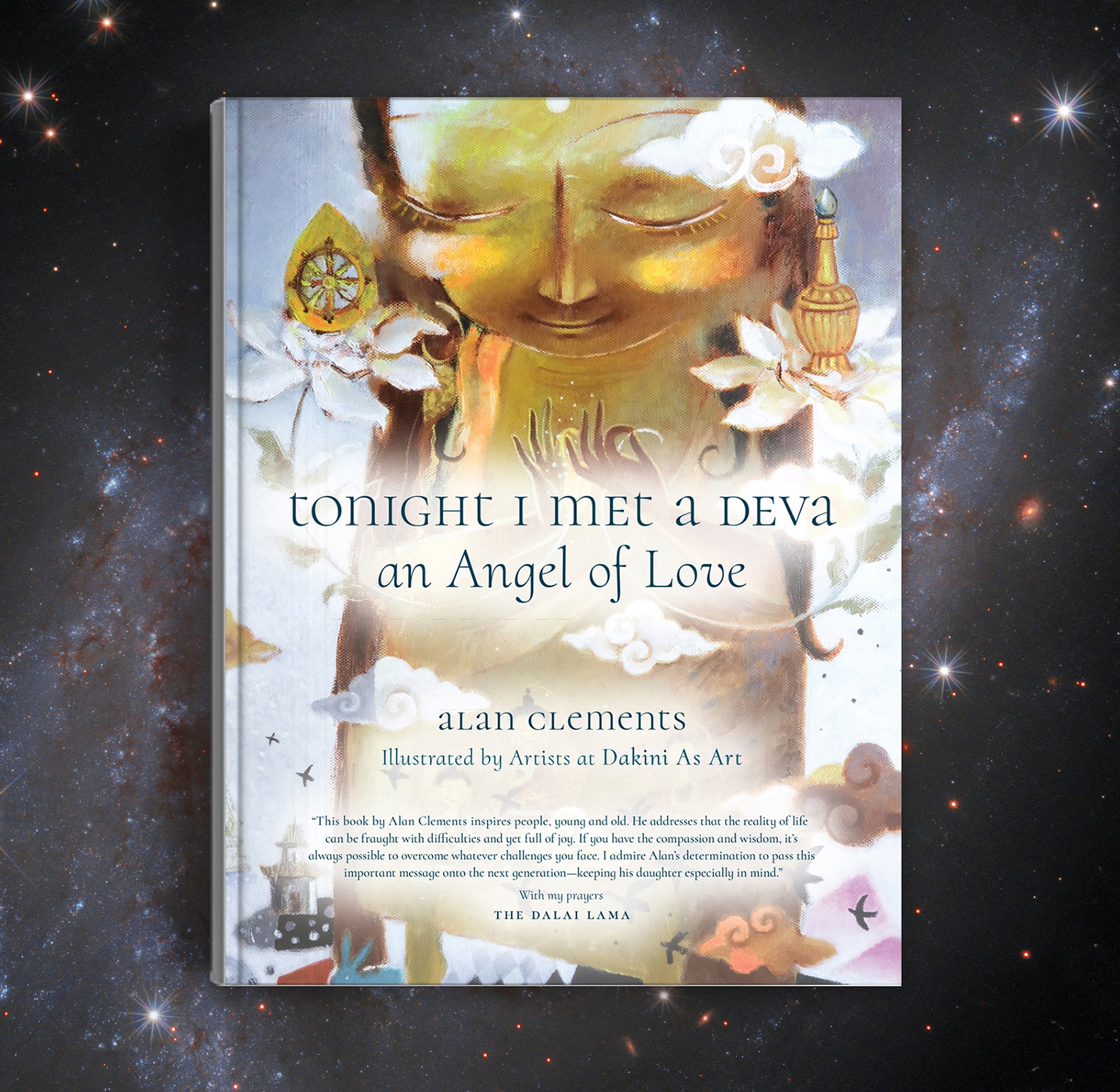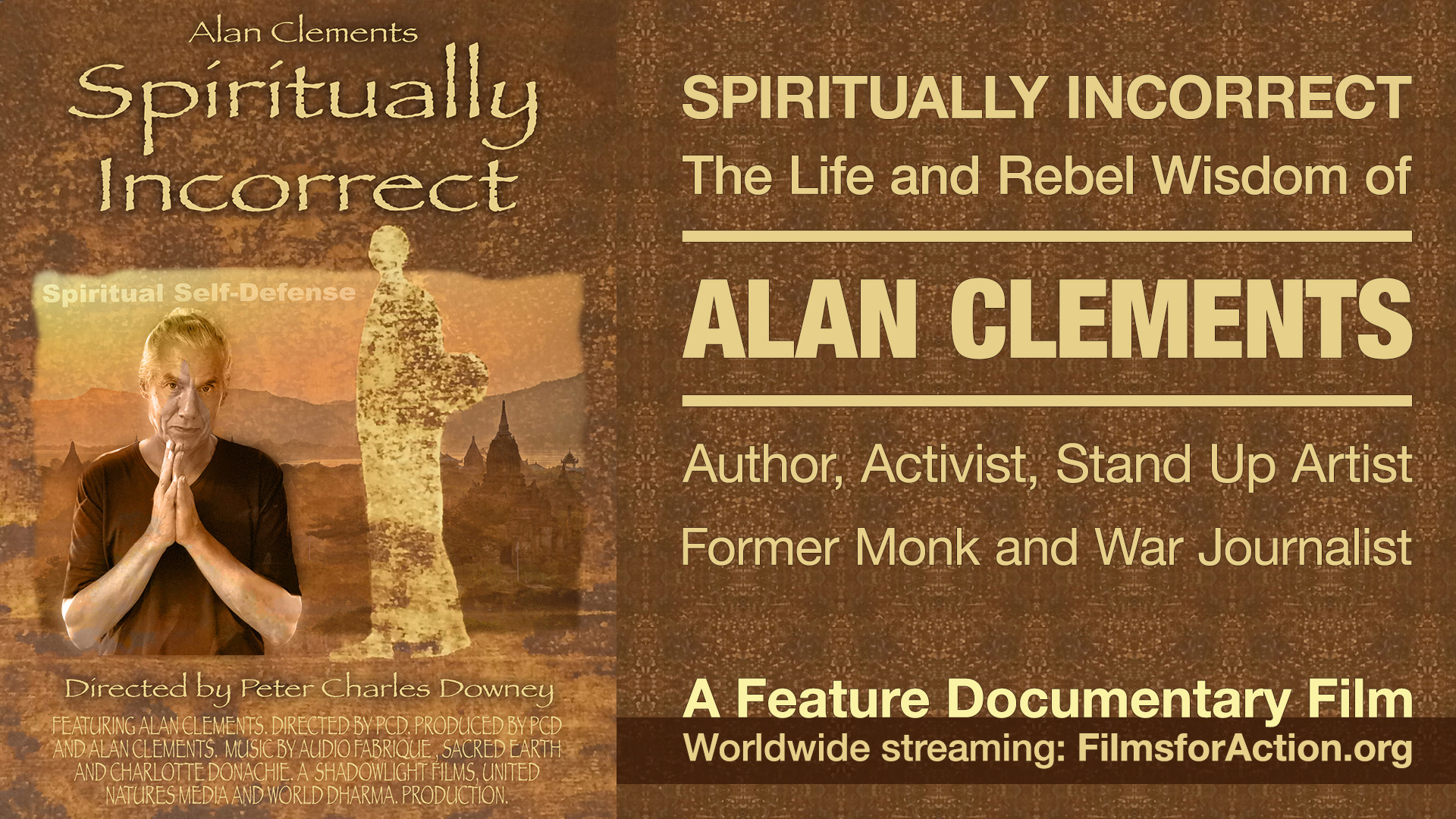 A feature documentary on Alan Clements' life story,
shows and core spiritual, social, and political views,
has been released on Films for Action, details here .
A Future
to Believe In
After four years in creation, the founder of World Dharma, Alan Clements, a former Buddhist monk, human rights activist, and performing artist, presents a visionary new book – a 268 page treasury of insights, both personal and planetary. More about the book..